Best Portable Car Battery Jump Starter 9000mAh Quick Charge 2.0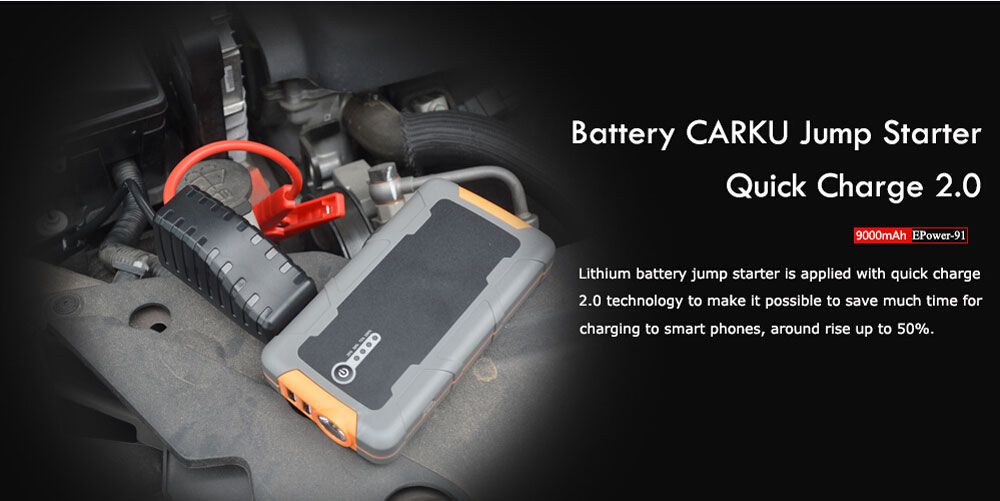 Fast Charging Function:
Quick charge technology is a new trend for smart phone, aiming to save much time for charging,above 50% faster than the normal one. Now mobile phones become much more important than before,due to integrated multifunction. It can replace MP3 or MP4 to listen to music, replace camera to take pictures, replace paper book to ebook, browse the internet and social network, and so on. Many people become a smartphone-holic,and even no phone, no life. Therefore, the phone is running out of power faster than before. How to solve this problem? The best solution is to spend less time to charge with quick charge technology in smart phone and battery charger devices.

To keep up the times,quick charge 2.0 jumpstart 9000mAh EPower-91 is designed with faster charging 2.0 to charge electronic devices with quick charge 2.0. input and output port,and quick charging function can take much less time to charge other USB device and itself.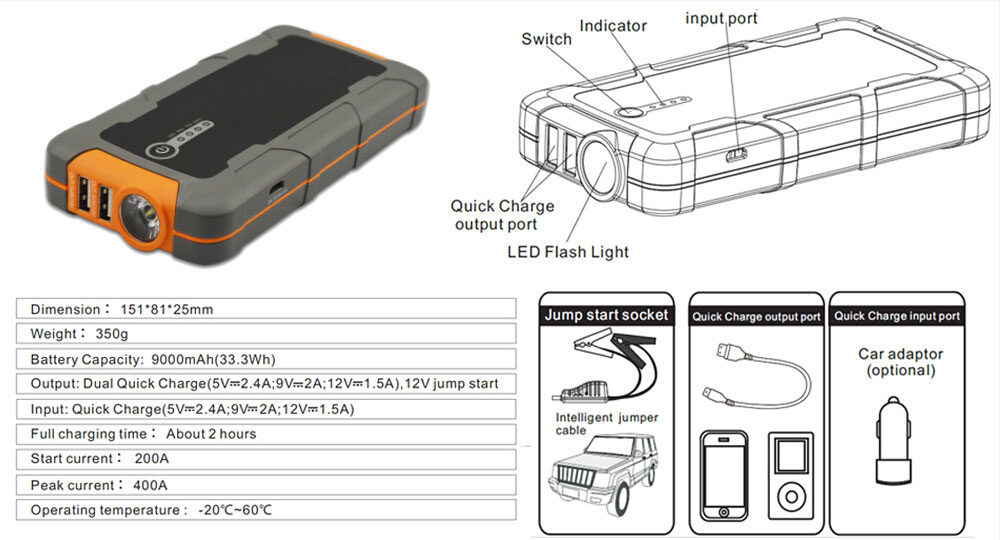 Multifunction
As a phone charger by USB designed in jump start battery pack 9000mAh, faster 2 or 3 times to full charge.
As a jump start car battery pack connected by portable jumper cables, you never worry about the frustrating situation happening that car battery is drained out.
As a LED flashlight with SOS, Lighting, Strob when you are in wildness.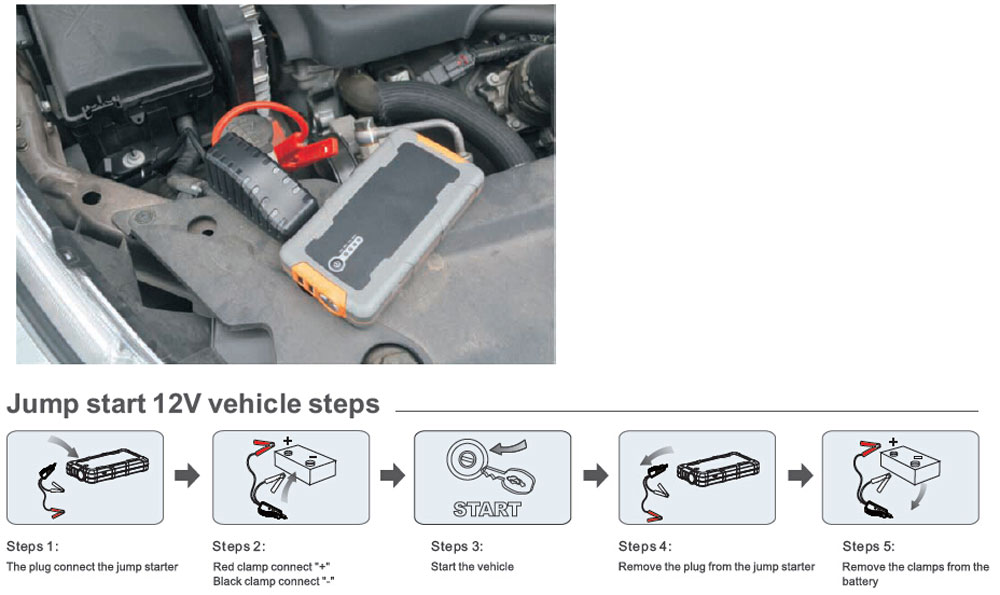 Accessories:
*USB cable
*Smart jumper cable
*Manual
How to use portable car jumper to start your car?
* Please connect the plug to portable jumper;
*Please connect red clamp of jump cable to car battery positive pole"+",and connect black clamp to car battery negative pole"-";
* Please go into car and start your engine;
* Please remove the clamps from the car battery.
Related Product:
9000mAh Quick Charge 2.0 Battery Jump Starter
Emergency Jump Starter to Charge Laptop
12000mAh Car Battery Pack with Dual USB Ports

CARKU Product Wholesale Procurement Website
https://carku.en.alibaba.com/productlist.html