6000mAh Wireless Jump Starter
Wireless charger adds one more function to this model EPower-55. No need to connect cable to plug into your smart phone, only put your phone on the jump starter surface. it will be in charge. Never frustrated with too much longer or shorter cable to bother you. Fantastic!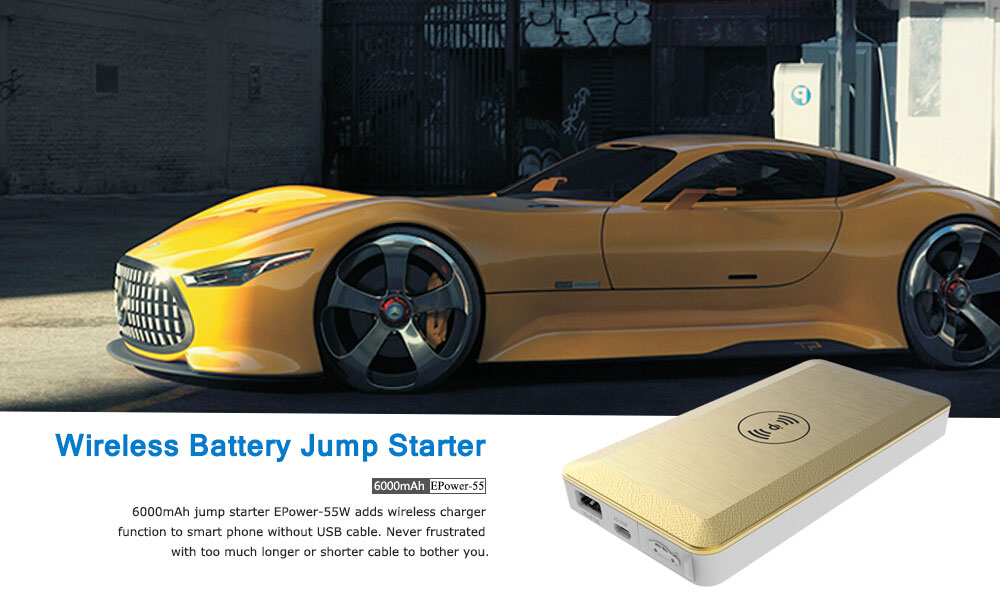 Wireless Charger Car booster Specification:
Working Voltage:5V
Working Current: 1A
Transmit Power: 5W
Working Frequency: 105KHz-205KHz
Working Distance: 8mm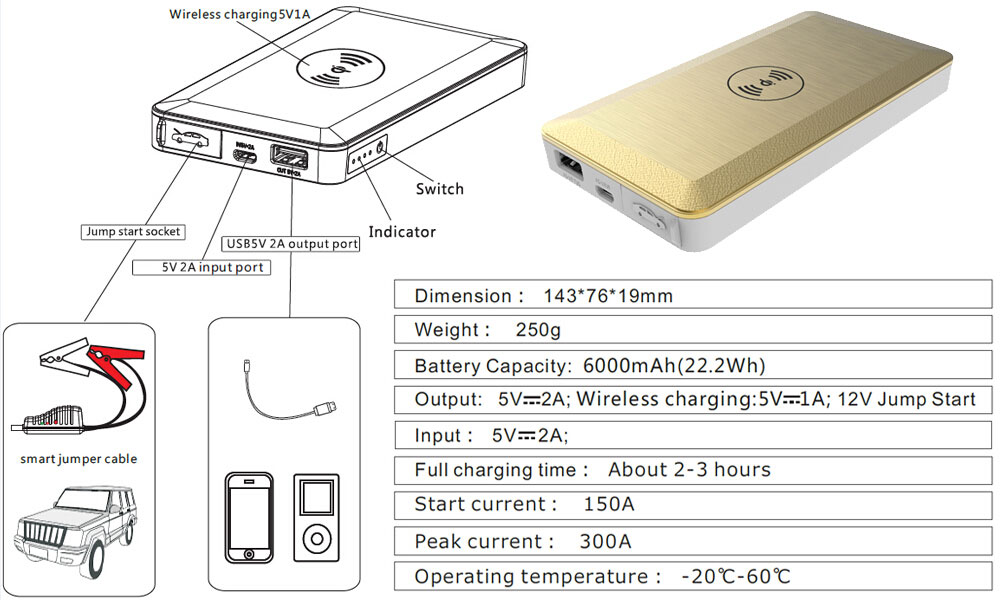 Accessories:
* USB cable
*Smart jumper cable
* Manual
How to use 12v lithium car starter battery to start your car?
*Please connect the plug to jump starter 12V;
*Please connect red clamp of jump cable to car battery positive pole"+",and connect black clamp to car battery negative pole"-";
*Please go into car and start your engine;
*Please remove the clamps from the car battery.
Related Products:
Quick Charge 2.0 9000 mAh Car Jump Starter
Intelligent LCD Display 8000mAh Car Jump Starter
10000 mAh Jump Starter with Laptop Charger

CARKU Product Wholesale Procurement Website
https://carku.en.alibaba.com/productlist.html