Portable & Compact 5000mAh Jump Starter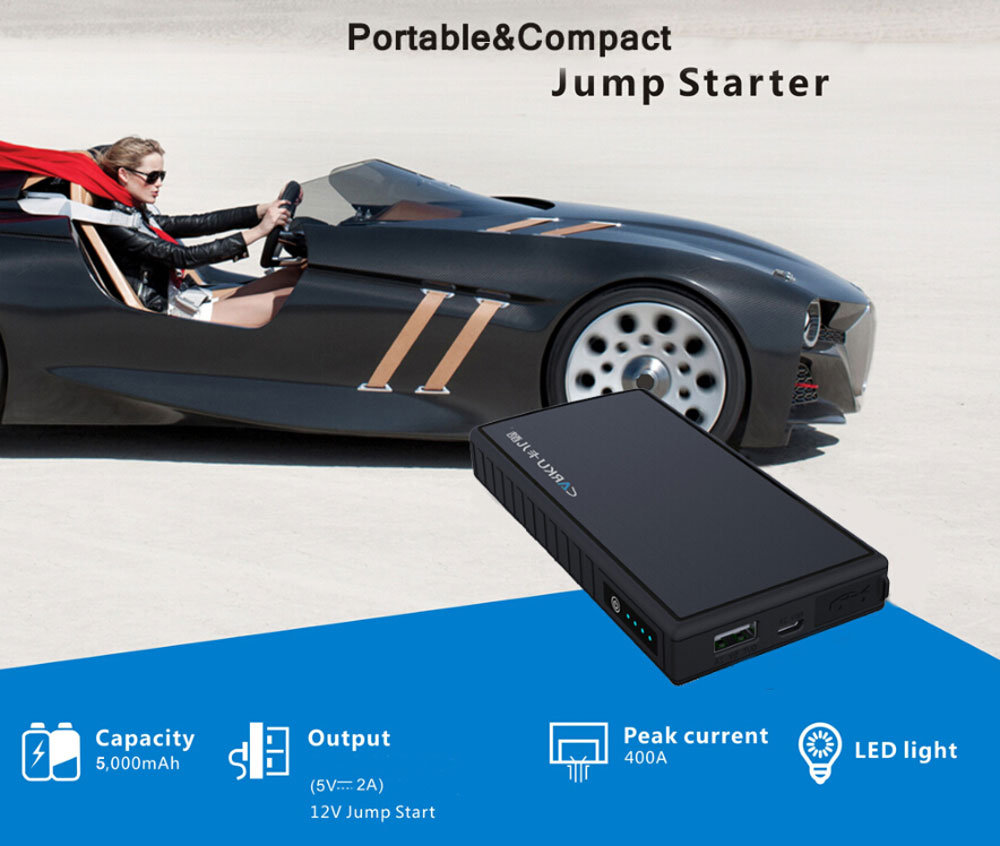 Car Jump starter Feature:
* High rated battery capacity
This portable car jump starter power bank is applied with lithium-ion technology to make every end user recharge their car in an emergency. Small package size with high rated battery capacity, it only takes one or two seconds to start your car.
* USB input port
EPower-52 car jump starter add two ports, one is USBoutput port to charge different electrical USB devices. The other one is the USB input port to recharge car starter itself
* Pocket Design
Small size package containes higher capacity lithium-ion battery inside, so It is easy to take anywhere in the pocket. No matter your car battery nearly drain out when you are out on vacation or your smart phone, ,MP4 or tablet is running out of power, pocket jump starter can help you out in an emergency.
* Multifunction
As a phone charger by USB designed in car jump starter 5000mAh, 2 or 3 times to full charge.
As a car battery charger connected by intelligent jump cable, you never worry about the frustrating situation happening.
As a LED flashlight with SOS, Lighting, Strob when you are in wildness.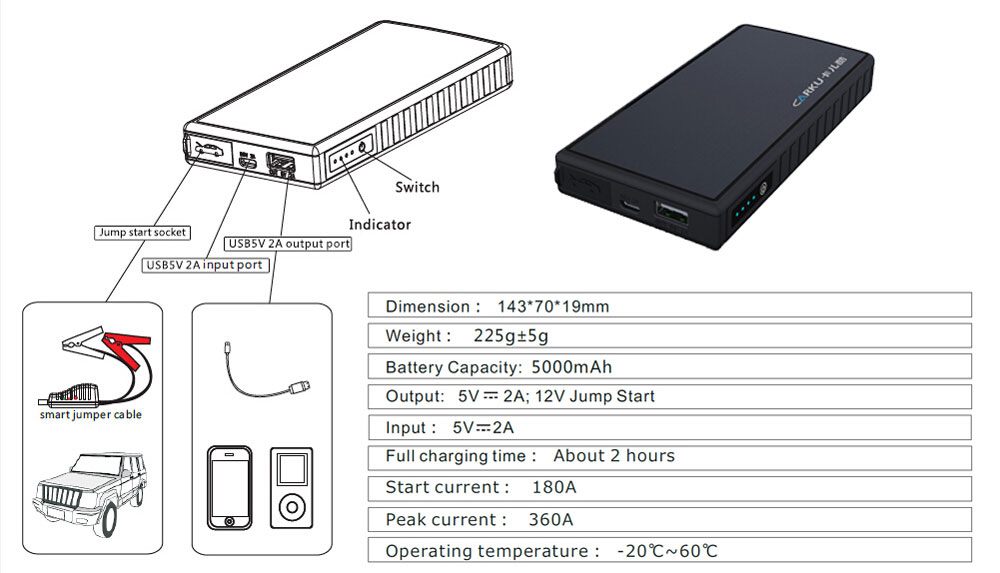 Accessories:
* USB cable
* Smart jumper cable
* Manual
How to use 12v lithium car starter battery to start your car?
* Please connect the plug to jump starter 12V;
* Please connect red clamp of jump cable to car battery positive pole"+", and connect blackclamp to car battery negative pole"-";
* Please go into car and start your engine;
* Please remove the clamps from the car battery.
More Related Products:
Intelligent LCD Display 8000mAh Car Jump Starter
Quick Charge 2.0 9000 mAh Car Jump Starter

CARKU Product Wholesale Procurement Website
https://carku.en.alibaba.com/productlist.html