EPower-103
Portable Car Battery Charger TYPE C PD 30W
When portable battery jumper is known to all drivers, it becomes a must for them if their cars have been used for over one or two years. We always see people waiting on the road for tow truck or others for help, but we never get stuck with dying car battery if you have a pocket design mini battery jumper 18000mAh like this model EPower-103, which is applied with quick charge technology to save a lot of charging time, and Type C PD30W can connect macbook.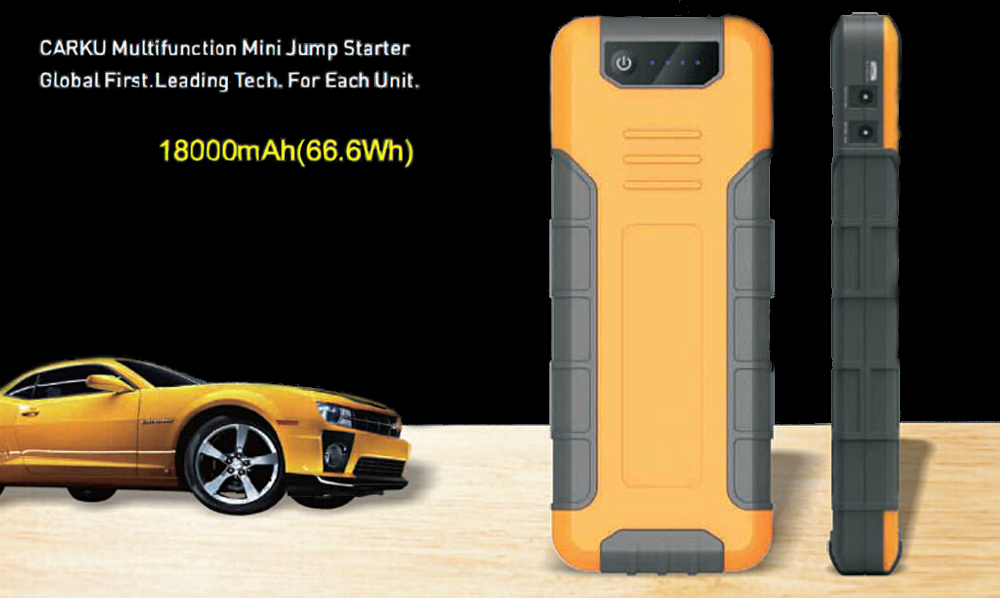 What vehicles can you start?
18000mAh jump starter with air compressor EPower-103 & EPower-119 can start up to all vehicles. It can restart 7.5L gasoline cars, 4.5L diesel vehicle, motocyles, mower, boats, and so on.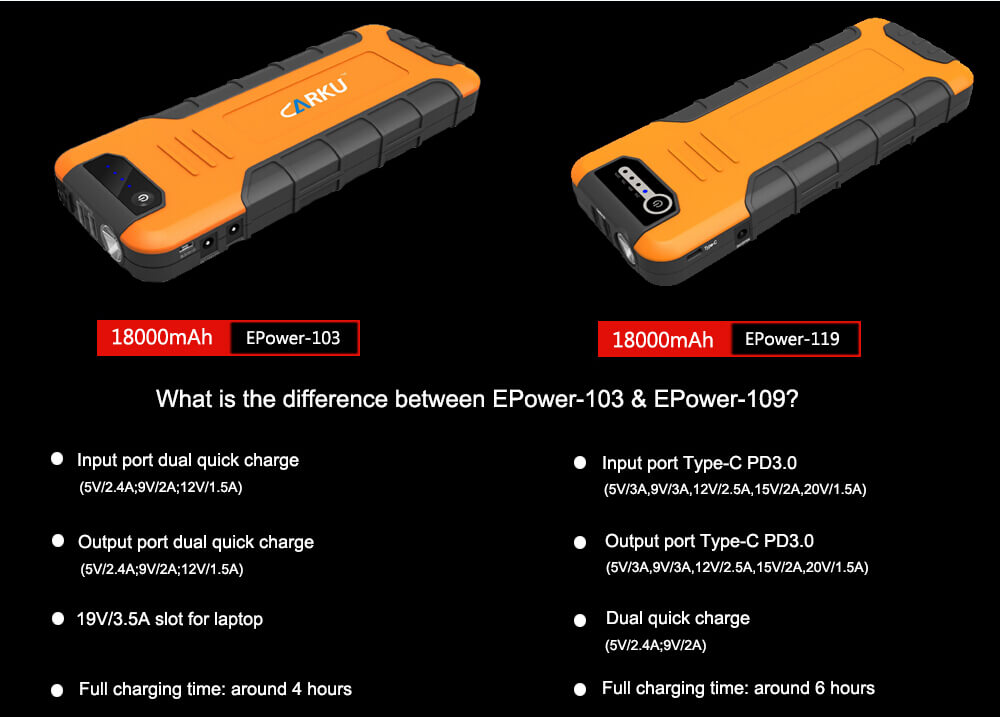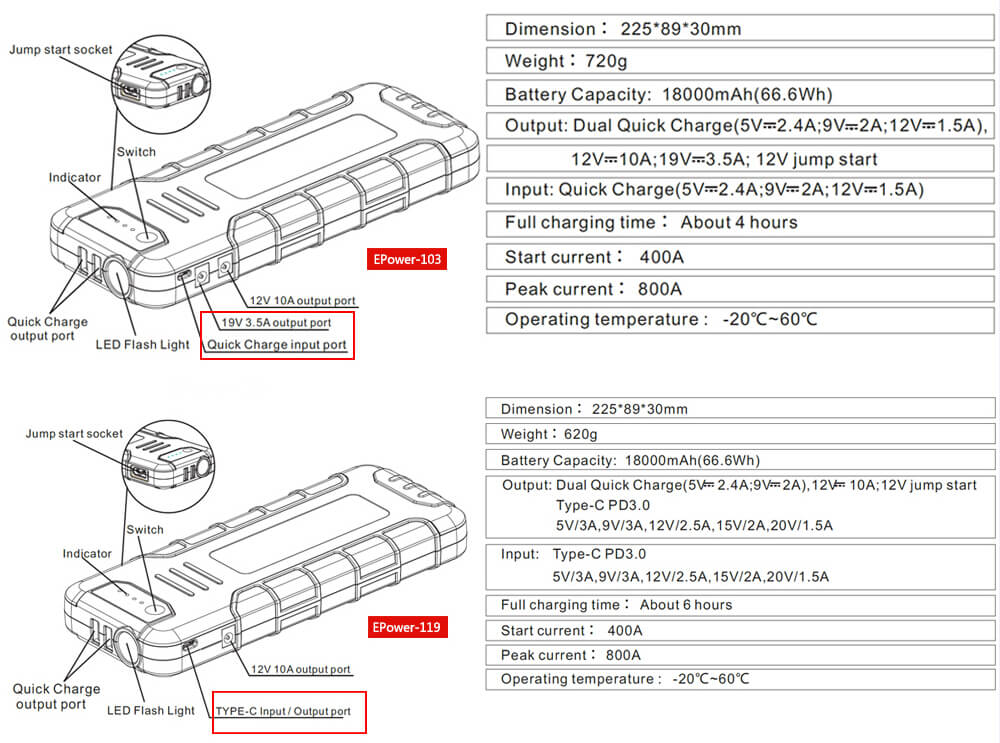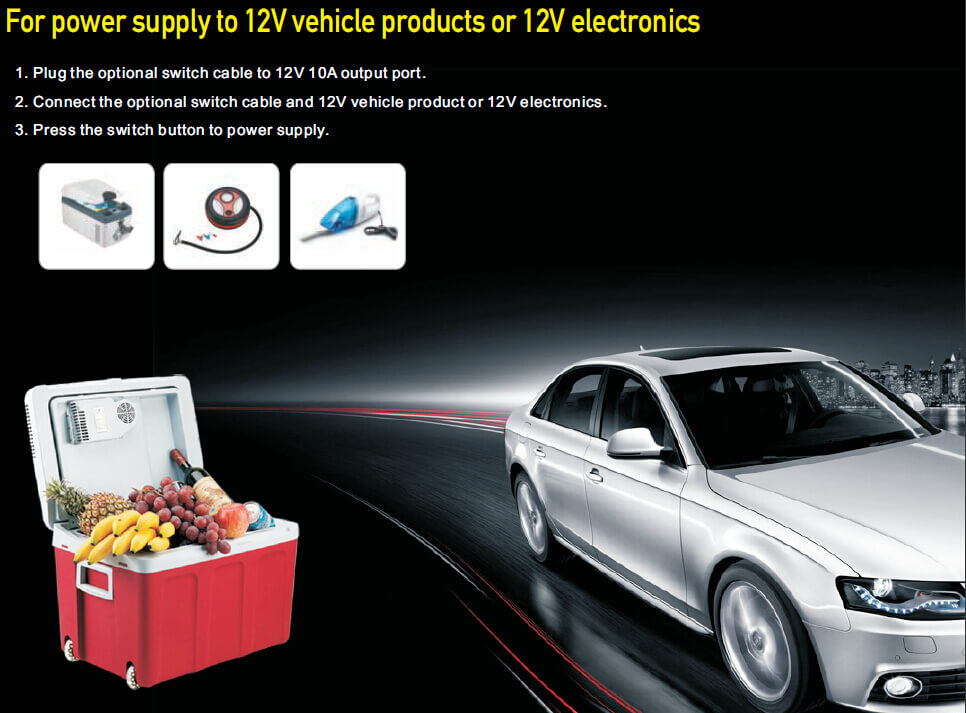 12V/10A Ports:
12V/10A ports can be connected with 12V automotive device, such as refrigerator, air compressor, car cleaner, car power inverter, solar panel, and so on.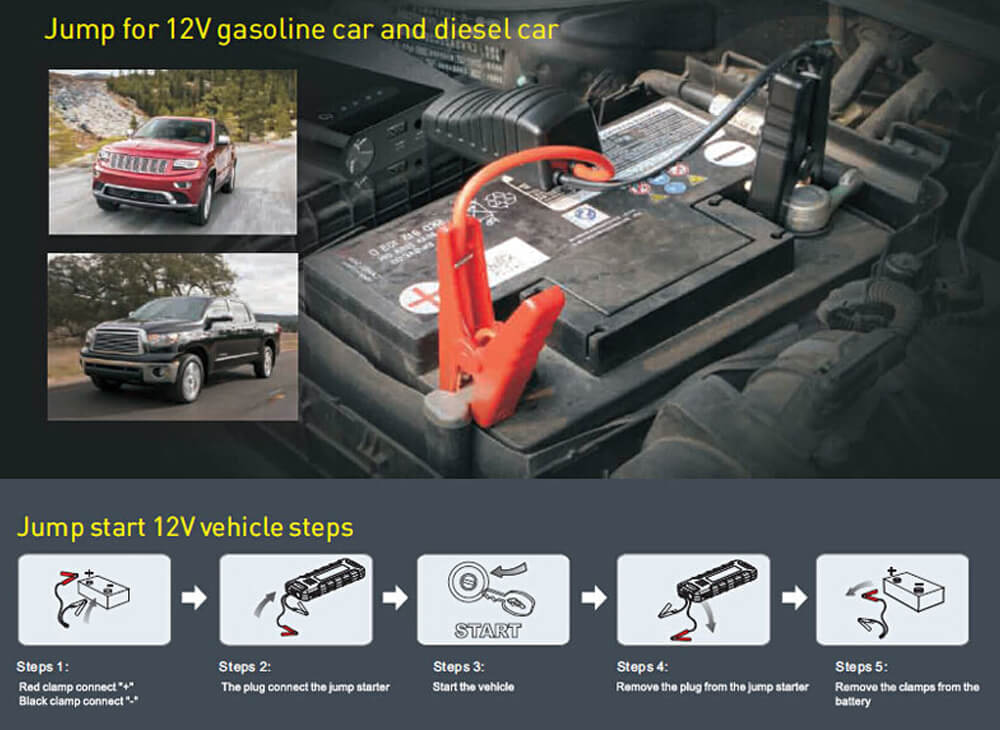 How to use best battery jumper to start your car?
* Please connect the plug to jump starter 12V;
* Please connect red clamp of jump cable to car battery positive pole"+", and connect black clamp to car battery negative pole"-";
*
Please go into car and start your engine;
* Please remove the clamps from the car battery.
Related Product:
5V,12V,19V Car Battery Starter 15000mAh
Gas & Diesel Mini Jump Starter 18000mAh
1000Amp 24000mAh Heavy Duty Car Jump Starter
CARKU Product Wholesale Procurement Website
https://carku.en.alibaba.com/productlist.html