EPower-37
Car Battery Charger&Jump Starter to Charge Laptop
15000mAh compact car jump starter 600A peak current is more than jumping a car battery when your car is died of discharged battery, and it jump start motorcycle, lawn mower, agricultural equipment, boat,ect. What's more it is a multifunctional power bank, power up to different mobile devices and laptop and emergency led lamp in the darkness to light up your road ahead.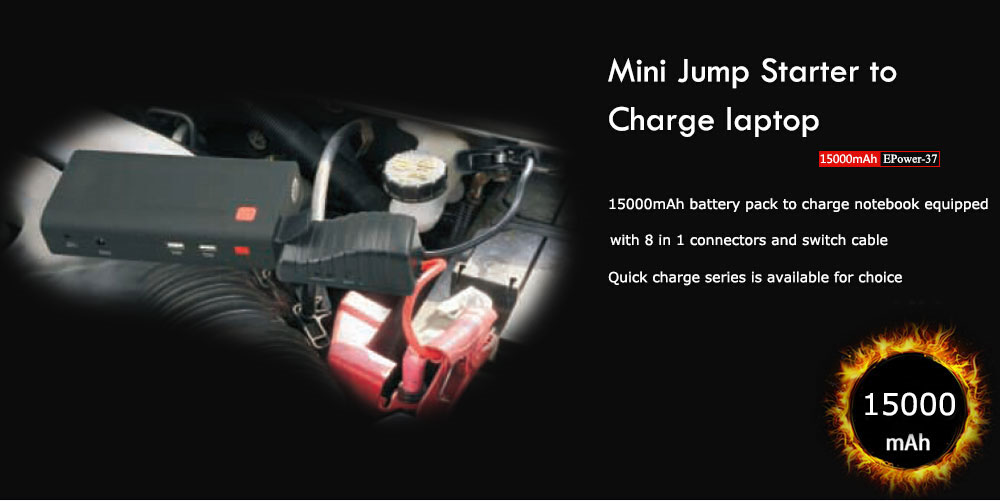 Compact Car Jump Starter EPower-37 Features:
1. 5V/2A and 5V/1A Dual USB ports. As compact power bank charges different USB devices, such as cell phone, MP3, MP4, portable fan, bluetooth speaker, and so on.

2. 12V/10A output port. It could be a car jump starter with air compressor, which can pump car tyre. Besides, it can connect 12V automotive device,such as refrigerator,car cleaner, car power inverter, solar panel, and so on.
3. 12V jump start function. It is a versatile electronical device, as a motorcycle jump starter, lawn mower charger, agricultural equipment battery charger, ect.
4. Emergency LED flashlight. Three illumiation mode to face possible trouble. LED flashlight will be lite up in the darkess. Strobe can send a signal in emergency. SOS light if in danger.
5. Intelligent jumper cable. it is designed to protect jump starter from short circuit, over-voltage, over-current, over-charge, over-discharge,over-temperature, reverse-charge, reverse polarity when in use.
6. Lithium-ion battery. Comparing to the lead acid battery, it is small size, long life cycles, bigger battery capacity in same housing.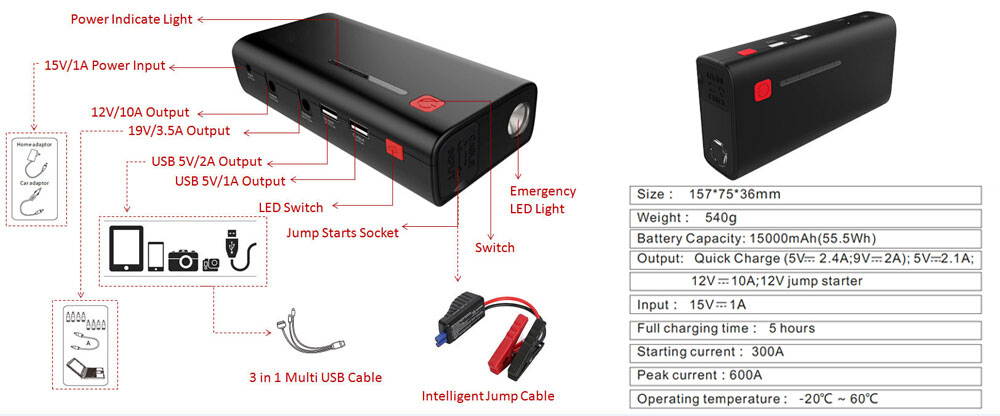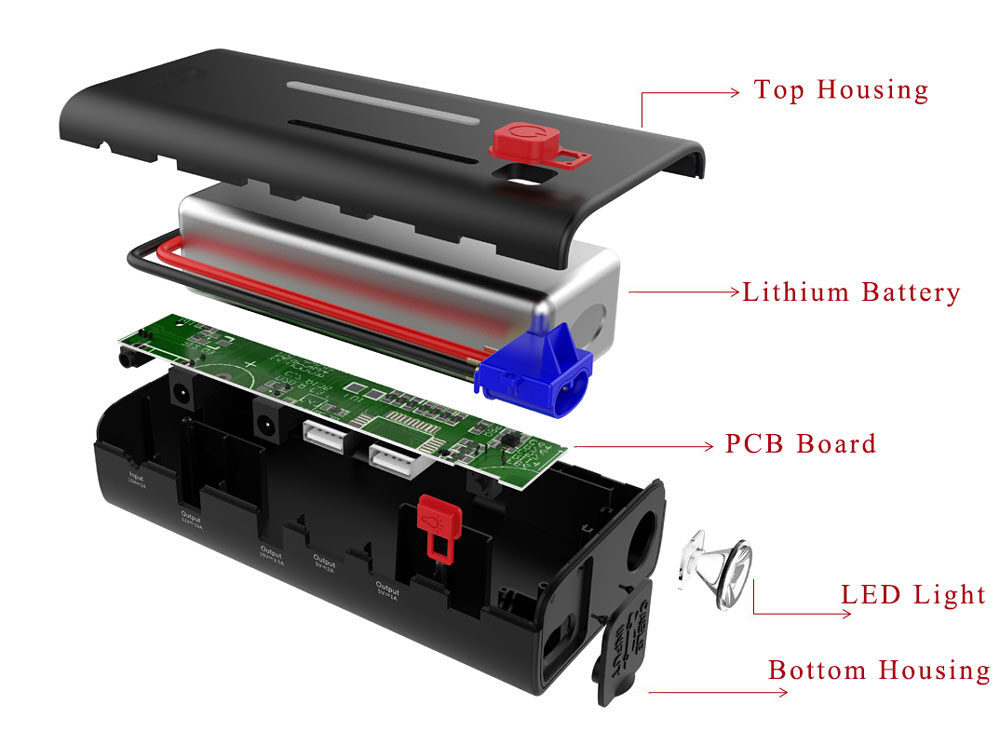 Accessories:
* Car charger

* Home charger

* 3 in 1 USB cables
* 8 in 1 laptop connector

* Switch cable

* Smart jumper cable
* Manual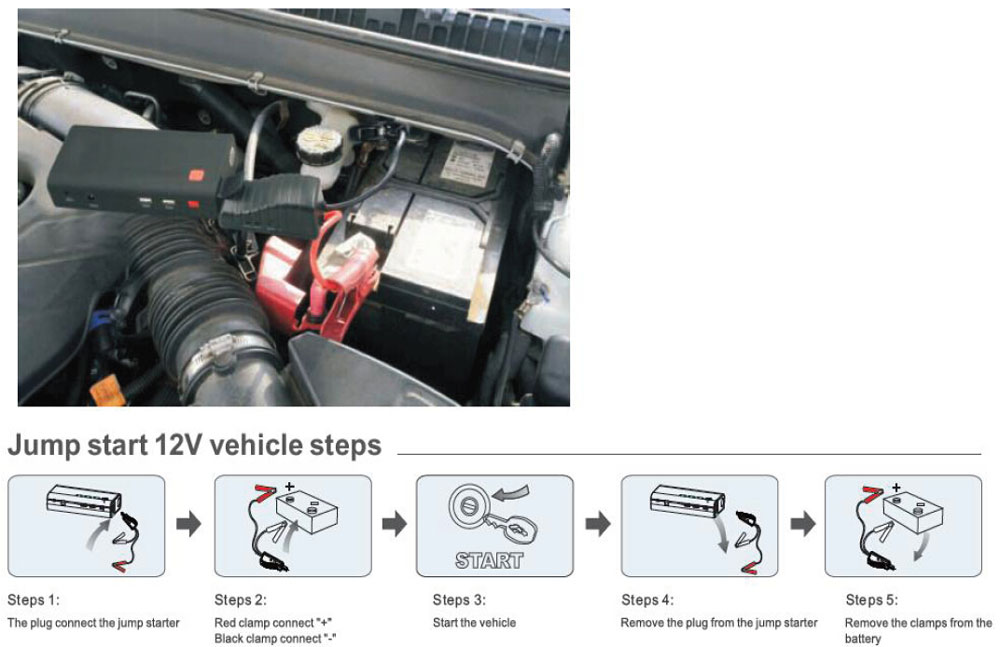 How to use automatic jump starter to start your car?
* Please connect the plug to jump starter box 12V;
* Please connect red clamp of jump cable to car battery positive pole"+", and connect black clamp to car battery negative pole"-";
*
Please go into car and start your engine;
* Please remove the clamps from the car battery.
Related Product:
12000mAh Car Battery Pack with Dual USB Ports
TYPE C PD 30W Portable Car Jump Pack
Gas & Diesel Mini Jump Starter 18000mAh

CARKU Product Wholesale Procurement Website
https://carku.en.alibaba.com/productlist.html