12000mAh Car Battery Pack with Dual USB Ports
12000mAh car battery booster pack is a good emergency tool for your long trip, especially in the highway, mountain road, or wildness. If it occurs that your car has a blackout, no need to wait for the rescue for help and you can take out your car booster pack, only a few seconds, your can get restarted, Cool!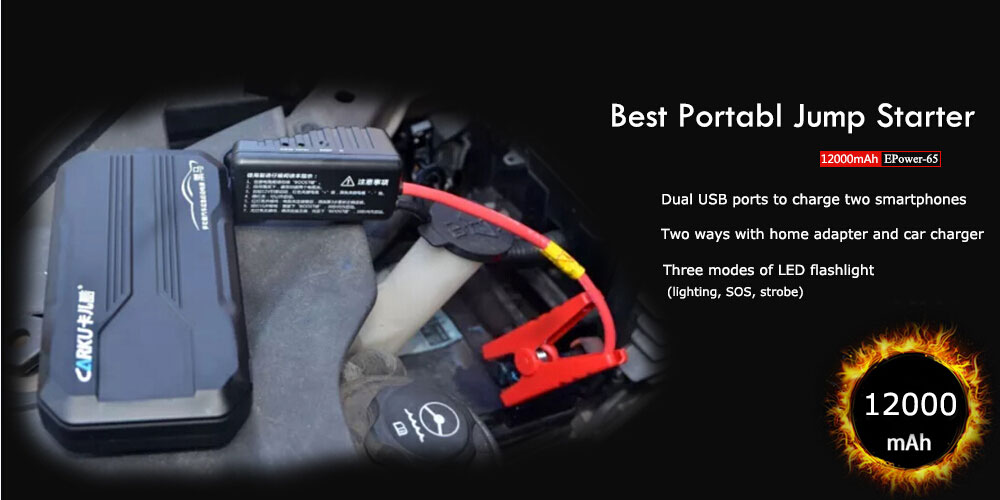 What vehicles can you start?
12000mAh car jump pack EPower-65 can start up to 4.0L gasoline cars with the peak current 400A. It is extremely safe to use it, because safety function to protect it from short circuit,over- voltage, over-current, over-charge, over-discharge,over-temperature, reverse-charge, reverse polarity.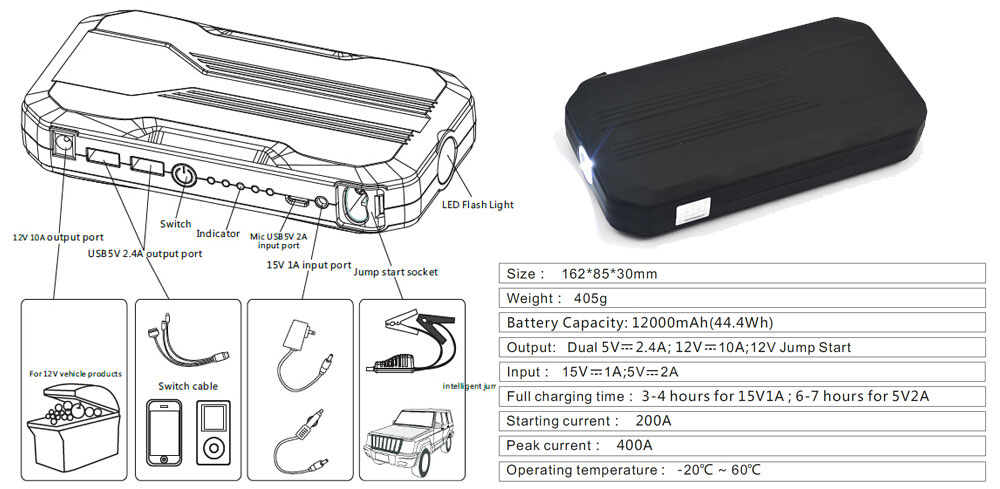 4 in 1 Car Booster Pack:
it is a car power pack, a portable mobile power bank battery charger, a electrical pump to air compressor, a LED flashlight, SOS, strobe. all are integrated in this small design. You can charge USB mobile USB device anywhere at any time.
12000mAh battery capacity.
Built in high rated lithium-ion battery cell 4000mAh*3pcs. It has adequate power to start gasoline car under 4000cc with one charge.
12V/10A output port.
It can connect 12V automotive device,such as refrigerator, air compressor, car cleaner, car power inverter, and so on.
Dual USB ports.
To charge two smart phones at the same time with two times based on your 2600mAh smart phone.
Bright LED flashlight.
There are three illumiation mode of LED flashlight. lighting if you are in the darkess. Strobe can send a signal in emergency. SOS light if you need help.
Two Charging Ways.

Micro USB port and 15V/1A slot can be used to charge car battery jump pack itself for your choice.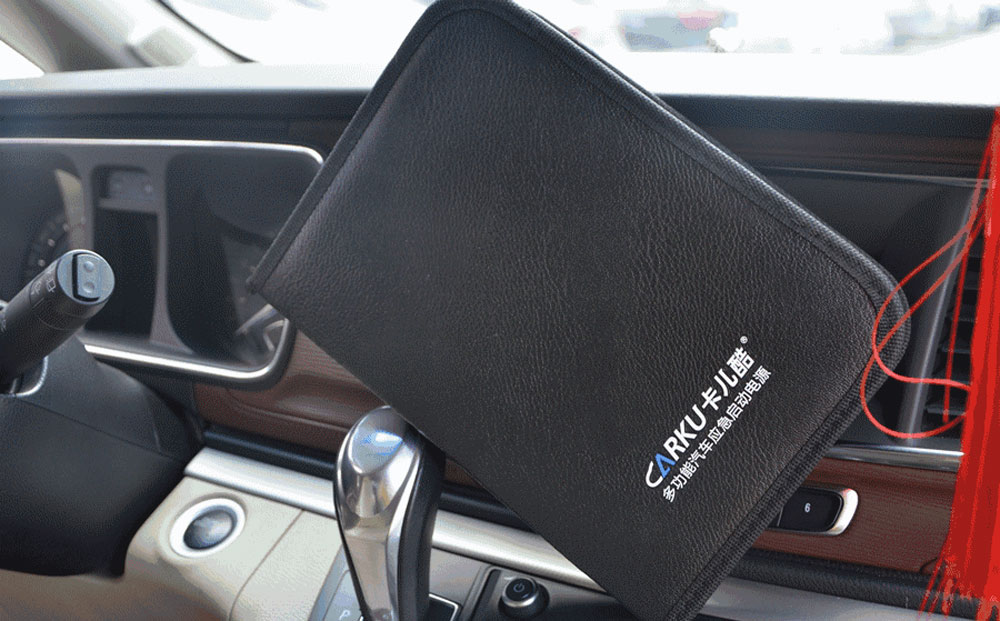 Accessories:
*Car charger
*3 in 1 USB cables
*Home Charger
*Smart jumper cable
*Manual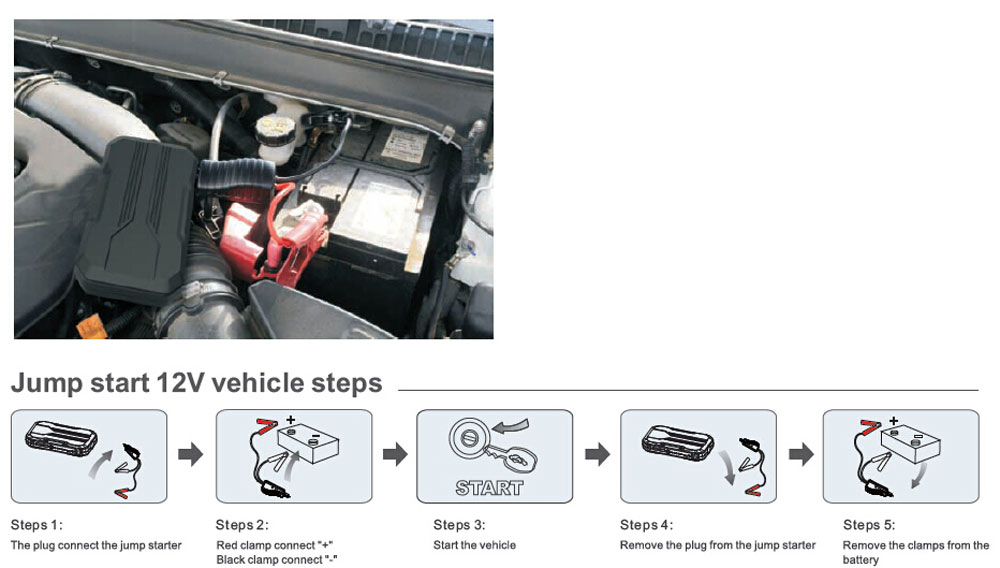 How to use car jump pack to start your car?
*Please connect the jumper clamp to car battery power pack 12V;
*Please connect red clamp of jump cable to car battery positive pole"+",and connect black clamp to car battery negative pole"-";
*Please go into car and start your engine;
*Please remove the clamps from the car battery.


Related Product:
IN&OUT Quick Charge Mini Jumper Pack
Car Battery Booster Pack with Air Compressor
5V,12V,19V Car Battery Starter 15000mAh
CARKU Product Wholesale Procurement Website
https://carku.en.alibaba.com/productlist.html