Good news
CARKU won many honorary titles such as quality leadership and reputation guarantee!
Quality is the cornerstone of the brand, the embodiment of the company's core competitiveness, and the first business card the brand presents to the outside world. If the quality is strong, the country will be strong, and if the quality is prosperous, the country will be prosperous. This sentence also applies to enterprises. The Party Central Committee and the State Council attach great importance to optimizing the business environment, and require enterprises to be highly self-disciplined, abide by laws and regulations, abide by social ethics and business ethics, and fulfill the unity of quality.
Since its establishment, CARKU has always insisted on continuously deepening the construction of legal risk prevention and control, making every effort to promote the construction of the company's product quality compliance, comprehensively and solidly developing the product quality compliance system and institutional system, and strengthening the basic management of product quality compliance. The level of compliance management has been gradually improved, and the company's integrity and compliance work has also achieved phased results.
China Association for Quality Inspection is a professional organization recognized by all parties. It has always played the role of social supervision of "quality inspection, objective and fair, serving enterprises, and guiding consumption", and insists on quality improvement. In 2022, it was recognized by the China Association for Quality Inspection, and CARKU won a number of honorary titles such as quality leadership and credit guarantee.
A law-abiding honest enterprise
CARKU adheres to technology research and development as the core, focusing on the research and development, production and sales of lithium battery technology products such as Car Jump Starter and Portable Power Station. Always adhere to the corporate values of innovation, leadership, quality, efficiency, integrity, pragmatism, learning and mutual assistance. Actively perform social responsibilities, earnestly focus on the quality of the company's products, and create an honest and law-abiding corporate image.
Reliable domestic brand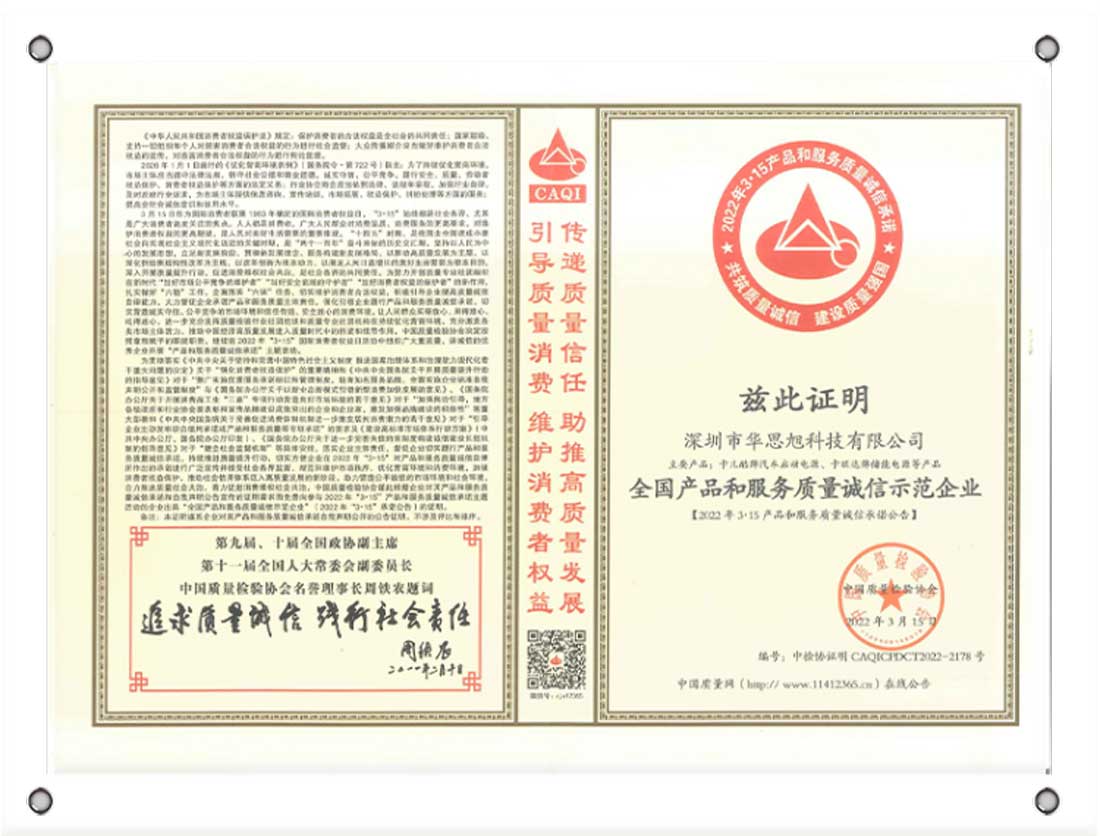 Reliable domestic brand
CARKU has been committed to the field of lithium battery applications, always adheres to the concept of "quality is the life of the enterprise", and fully implements the relevant important spirit of quality improvement actions. At present, CARKU has served tens of millions of customers in more than 50 countries on 6 continents around the world, adheres to honest management, and has been awarded the "Guangdong Province Contract-abiding and Credit-Reliable Enterprise" for 4 consecutive years, and has been highly recognized by the industry and the government.
In 2022, CARKU'S product quality, operation quality, reputation quality and development efficiency will reach a new level. In the future, CARKU will devote itself to follow-up work with a high sense of responsibility and mission, with a fuller mental state, abide by industry standards and rules, not forget the original intention, operate with integrity, and serve with heart, so as to provide users with smart energy and a better life.