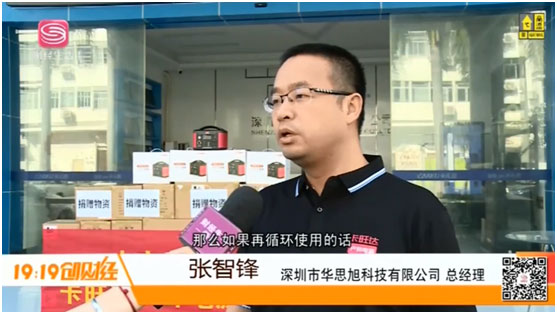 Shenzhen Financial Life Channel "1919 Creative Finance" - General Manager Zhang Zhifeng of Carku
In recent days, social media has been flooded with Henan rainstorm , which affect the hearts of people ......
On the morning of July 21, our employee saw a video of TikTok asking for help, "The power is out in Zhengdaisan Hospital, and the neonatal ICU is in urgent need of power generation equipment to save lives".We thought that Carku jump starter could provide 8-12 hours of continuous power to the ventilator, as well as to small appliances and other equipment. In the disaster area, there was power failure and lack of electricity, it can play a huge role.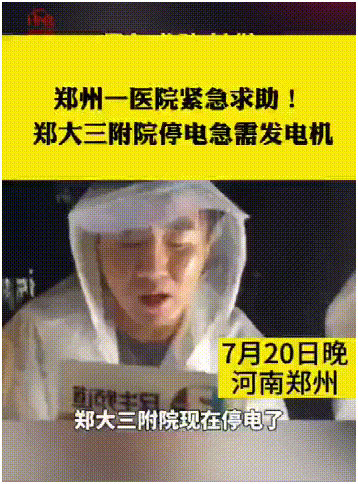 So, the management held an emergency meeting and decided to donate a batch of Carku jump starters, and immediately dispatched vehicles to Zhengzhou City, Henan Province for assistance. On the night of July 21st, Carku sent their jump starters to Zhengzhou overnight to participate in the local power rescue.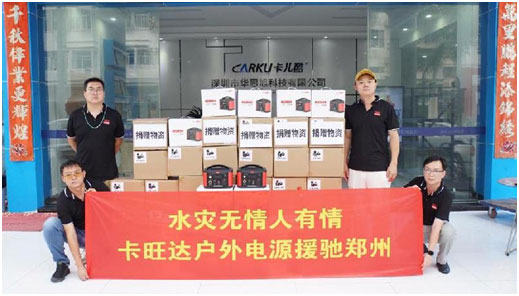 Our Carku jump starter has 110V/220V AC voltage output interface, with output power between 500W-1500W, which can supply power for various types of electrical appliances such as medical equipment, cell phone, computer, digital camera, drone, fan, car refrigerator, rice cooker and electric tools. In addition to AC output, it also has multi-functional output interfaces such as USB-C, USB, DC, etc.It can match devices with different input interfaces and is mainly used in emergency rescue, outdoor camping, outdoor photography and other scenarios that require electricity.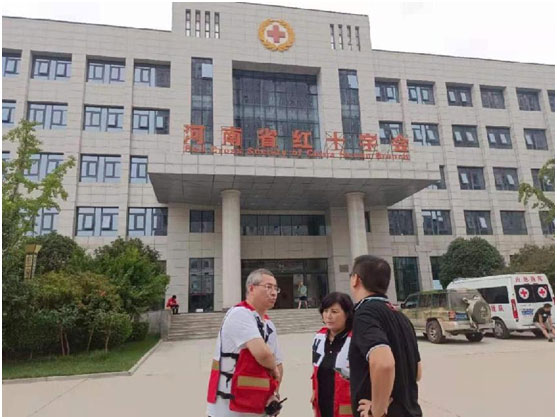 The dispatchers worked through the night, kept racing, and finally arrived in Zhengzhou on July 22, and contacted the Red Cross and the local rescue team at the first time, hoping that the Carku jump starter would provide a force for the disaster relief in Zhengzhou.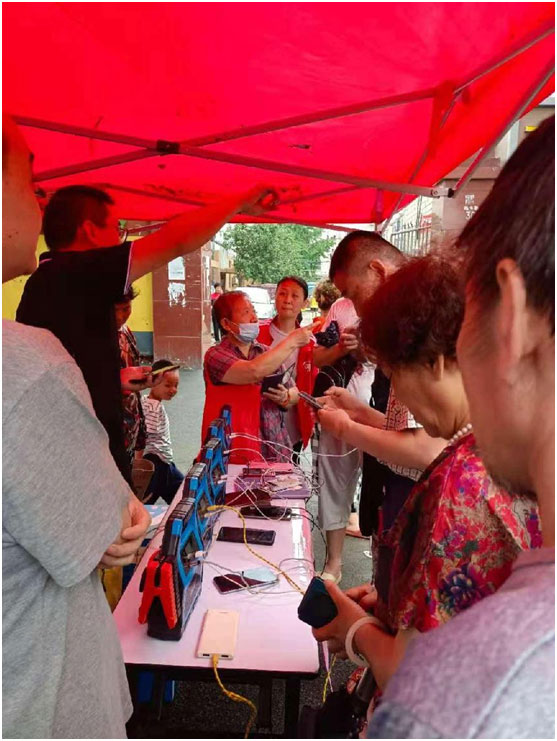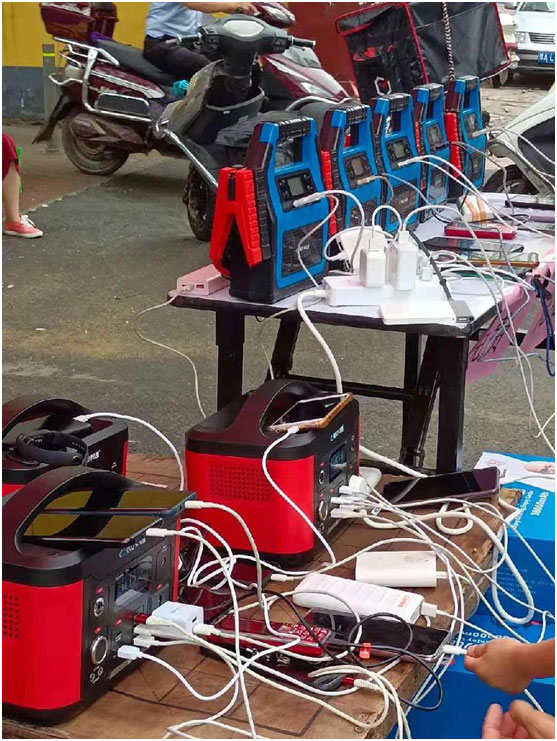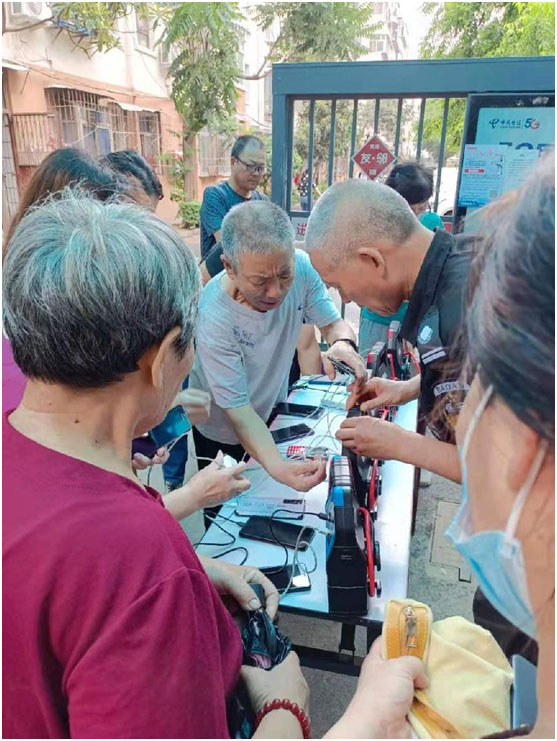 At the same time, we set up four free charging stations in Jinshui District of Zhengzhou City, providing multiple outdoor power and car jump starters, and providing free charging services for cell phones, digital products, small home appliances and other products for local residents on site to meet their electricity needs!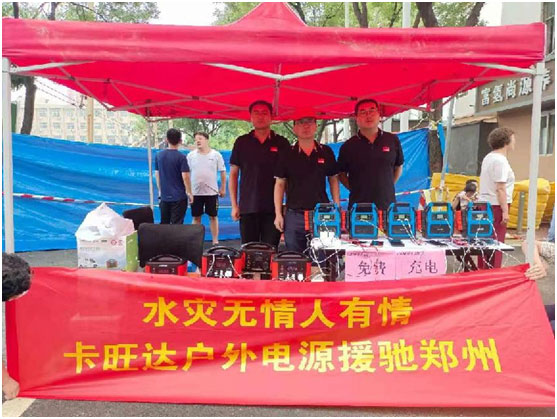 Although the power is small, when facing the disaster, we do not forget our corporate responsibility and actively contribute our power to give back to the society.It was the least we can do. During the 2020 epidemic, considering that many people were trapped at home and their cars have not been used for a long time, which affected rescue and travel.And our main car jump starter can help car owners to fire up quickly, so we contacted Wuhan rescue team and equipment was given away for rescue. At the same time, we dispatched our staff to Wuhan to provide free power rescue every day to solve the travel problems for the masses.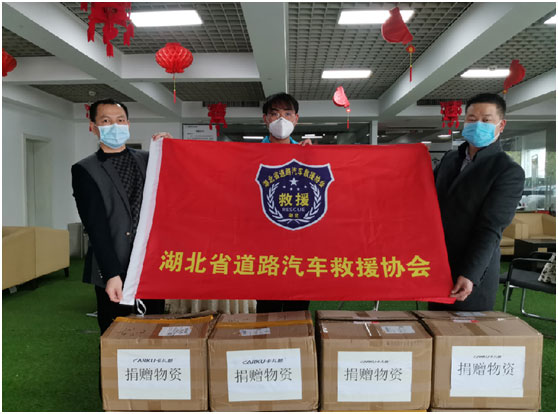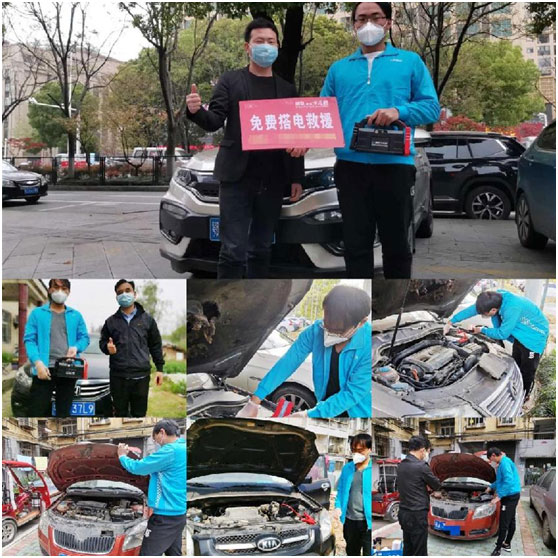 We stick together to fight the disaster!
Carku jump starter is in emergency rescue!
Work together!
Henan must go through the difficulties !