Reward was presented on December 9th, 2017 at Qiaotou art center,Beijing,China. the anuual Red Star Design ,also called China Design Oscar award ceremony will celebrate the great achievement to the excellent companies,which are involved in transportation, communication, consumer electronics, office supplies, household supplies, packaging, tool and device, ect. CARKU has been named for humming bird&slimmest car jump starter, who outstand from 2313 enterprises and 10044 pieces of works for eight months. It is an unforgetable moment to witness carku innovation andbreakthrough.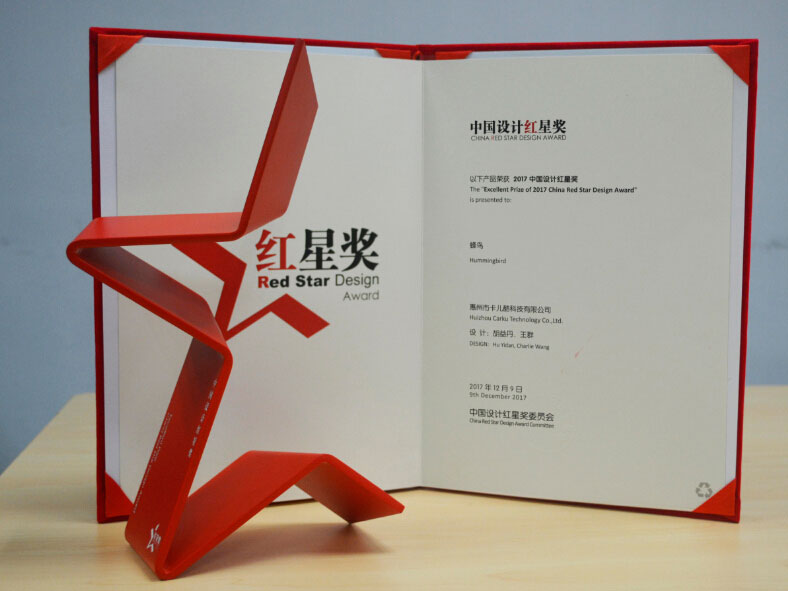 Humming Bird was presented with China Red Star Design Reward.
What does it look like?
What is the highlight of this model?
CARKU has a breakthrough in lithium jump starter for auto emergency resure tool , which get drivers out of trouble when car battery is blackout. Humming Bird is a portable mini battery 12V car jumper charger technology with artistic characterisitcs: fashional appearance in black and yellow, 14mm thickness slimmest body, 190g light weight, but unestimated powerful high rated battery 6000mAh to restart car in a moment. Humming Bird is made of ABS environmental, anti-fire material conformed to the safety standard.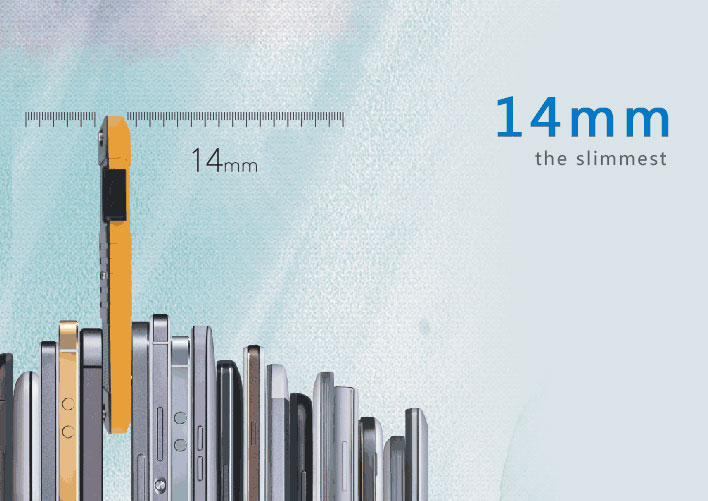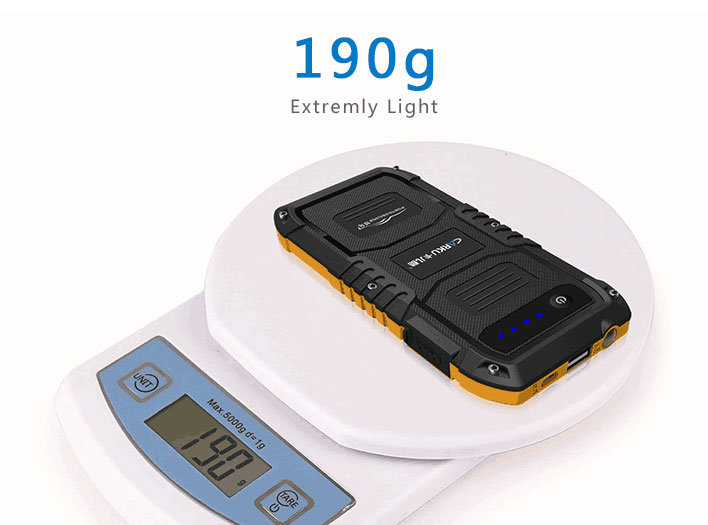 What is the function of Humming Bird?
1. If 12V car battery is drainning out of power and can't drive any more, 400Amp Peak current can restart car battery instantly.
2. Built-in 6000mAh battery capacity is made of lithium-ion material and high power intelligent chip.
3. Advanced protection function in smart jumper cable to protect humming bird from short circuit,over- voltage, over-current, over-charge, over-discharge,over-temperature, reverse-charge, reverse polarity.
4. Long lifetime cycles: >1000 cycles
5. Multifunction to restart car, recharge USB consumer electronics, light in the darkness. it is a best emergency tool to take a advanture in the wildness.